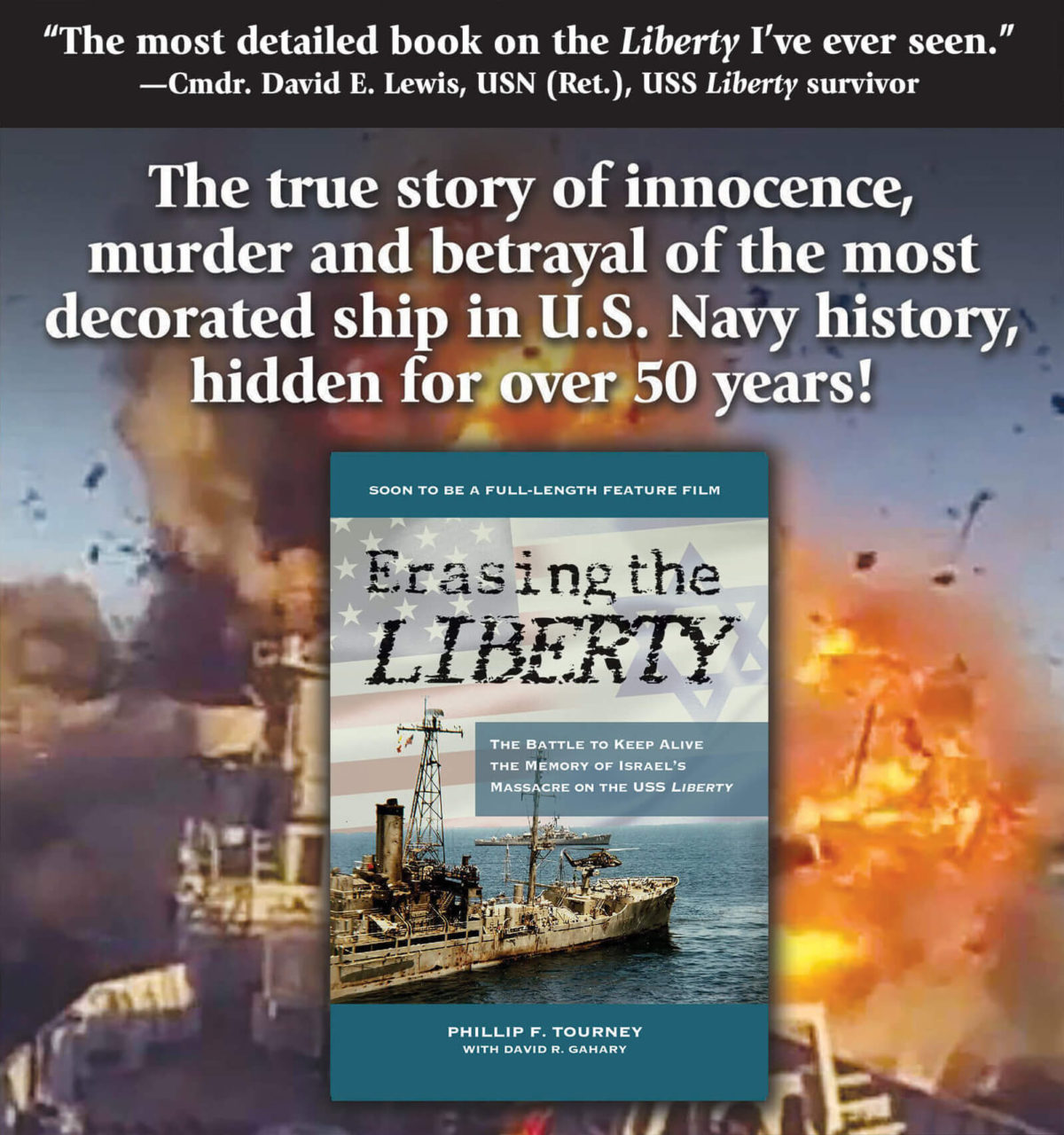 On June 8, 1967, the virtually unarmed USS Liberty (AGTR-5), the U.S. Navy's most sophisticated spy ship, while monitoring communications in international waters in the eastern Mediterranean during the Six-Day War, was viciously attacked by unmarked Israeli jets and marked Israeli motor torpedo boats.
The unprovoked, premeditated assault murdered 34 young American boys and wounded nearly 200, out of a crew of 294, an almost 75% casualty rate. The ship took suffered some 1,000 cannon and rocket holes—some the size of basketballs—as well as over 5,000 armor-piercing shells, through the skin of the vessel. The Israelis jammed the tactical and distress frequencies of the Liberty, dropped napalm on the defenseless ship, and shot at sailors attempting to rescue the wounded and put out fires, as well as firing on all the remaining life rafts, all war crimes.
Caught in the act after a Liberty SOS was picked up by the USS Saratoga (CV-60) hundreds of miles away conducting drills with other vessels of the Sixth Fleet, Israel claimed the massacre was an "accident," a case of "mistaken identity," a lie none of the survivors will ever believe.
The truth is the Saratoga broadcast a message "in the clear" after they scrambled 12 F-4 fighter bombers to come to the aid of Liberty. Sadly, help never arrived, as these jets and another sortie were recalled by none other than the President of the United States, who initiated a cover-up that lasts to this day.